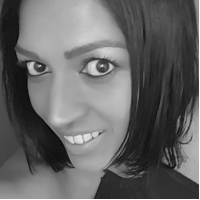 Ava James
Christian Fiction, Poetry, Advice & How To, Christian Nonfiction
Profession

Manager, Leader, Author, Blogger
When words don't cascade onto the page, you can find Ava James (the girl behind blog inspiredbyhiswords.co.uk) working hard at being an enthusiastic legal professional.

Tearing herself away from her love for artistic dance, she's always writing, as a creative lifestyle blogger and freelance author.

See more about her exciting moments on social media...
Never bend your head. Always hold it high. Look the world straight in the eye.
Helen Keller
Doubts and mistrust are the mere panic of timid imagination, which the steadfast heart will conquer, and the large mind transcend.
Helen Keller
Never be afraid to trust an unknown future to a known God.
Corrie Ten Boom
Memories are the key not to the past, but to the future.
Corrie Ten Boom